Auspicious day for Sudharshana Homam
Mon, September 21-2009 is an Auspicious day for Sri Maha Sudharshana Homam.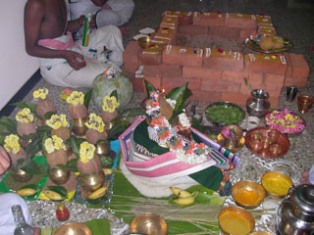 Description : The combination of Day, Star, Thithi, Yogam are very
auspicious to perform a Sudharshana Homam to get the Purna Anugraham of Sri
Chakrathazhvan.
To know more about the Niyamams and Phalans of a Sudharsana Homam
browse the below web page.
http://vaishnavite-rituals.blogspot.com/2009/09/blog-post_18.html